Vaccuums and roof pitches...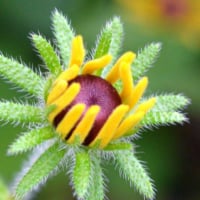 Photowhit
Solar Expert
Posts: 5,807
✭✭✭✭✭
While at home visiting I got into a discussion about my plans to put a solar array above the porch of my house and about a foot above the roof. I was talking with some pretty bright guys (and one out of place awesome lady) and they felt I had no issues with wind from behind since wind coming from the roof side would create a vacuum under the array and actually pull the array toward the ground.

So, now I've decided to increase the pitch to one greater than the roof line. The pitch of the roof is very shallow, perhaps 2 feet over 8 feet (3:12) I've decided to run the array at closer to 6:12, I guess I loose that vacuum effect? Particularly since I want to increase the height at the array to about 3 feet above the bottom of the roof. So now do I have a kite? I do have trees behind the home, so I'm not expecting huge forces. just getting nervous. The porch is a floating porch and I will put in at least one anchor, but I have a water line coming in somewhere around there...

Sorry if the placement of this post is a bit odd, I didn't know where to post it. Mods feel free to change it...
Home system 4000 watt (Evergreen) array standing, with 2 Midnite Classic Lites,  Midnite E-panel, Magnum MS4024, Prosine 1800(now backup) and Exeltech 1100(former backup...lol), 660 ah 24v Forklift battery(now 10 years old). Off grid for 20 years (if I include 8 months on a bicycle).
- Assorted other systems, pieces and to many panels in the closet to not do more projects.