Transverter, intersting 2000watt, 12-48v inverter for off and grid tied?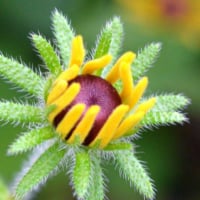 Photowhit
Solar Expert
Posts: 5,658
✭✭✭✭✭
Ok I heard this mentioned in an earlier post with some huge price tag, but I just got a sales Email(from sunelec) it's priced at $1000.
It's from Heart, who I believe has done mostly camper and emergency vehicle inverters in the past(from my aging memory, heck my memory had them bought up by Trace/Xantrex)
It appears to accept, 12-48volt DC input, has high efficiency 93%, and if I'm reading it right, can be off grid or back feed the grid.
Info From Them Here.
Short article Here.
I see lots of applications, if only growing a helper in growing a system, appears modular, I need to read up more on these thingy.
Home system 4000 watt (Evergreen) array standing, with 2 Midnite Classic Lites,  Midnite E-panel, Magnum MS4024, Prosine 1800(now backup) and Exeltech 1100(former backup...lol), 660 ah 24v Forklift battery(now 10 years old). Off grid for 20 years (if I include 8 months on a bicycle).
- Assorted other systems, pieces and to many panels in the closet to not do more projects.