Summer going out with a bang... or How low can you go...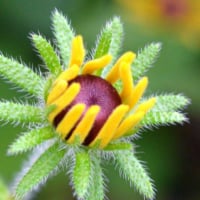 Photowhit
Solar Expert
Posts: 5,183
✭✭✭✭
I came home after being gone for a couple nights to a 100+ degree home, about 4pm. The fridge ran continually from when I came home until about 10pm when I put a fan in front of the base, I don't know that that helped or if it finally got the watermelon and groceries cooled off. I started the A/C in the back bedroom and it ran nearly continually until midnight when I cut it back to 76 degrees. After about 6pm I was running off battery and by 7:30 was getting no help from solar array.

So this morning about 9am before the sun is strong on my panels. I checked the system voltage. I had about a 350 watt draw and I was down to 23.5! So I'm guessing close to 50% of battery capacity. I knew I would be pushing things and really not too worried. It'll be a sunny if somewhat hot day. I should be fully charged and get to do a little cooling with the sun up in the back bedroom so tonight shouldn't be nearly as bad.

While I went out to put my old inverter with newly installed fan in service, it was just too hot a day to fool with rewiring and perhaps having to re-rewire things. 85 and humid at 9am.

I guess I can brave the heat to wipe the dust off the panels... Glad this is the end of my peak use!!!
Home system 4000 watt (Evergreen) array standing, with 2 Midnite Classic Lites,  Midnite E-panel, Prosine 1800 and Exeltech 1100, 660 ah 24v ForkLift battery. Off grid for
@16
of last 17 years. Assorted other systems, and to many panels in the closet to not do more...lol