Converting 240V Breaker box to 120, and running 240 Water HEater at 120V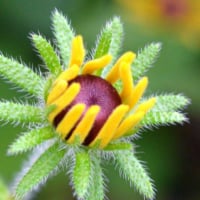 Photowhit
Solar Expert
Posts: 5,991
✭✭✭✭✭
Well, I'm off grid again! It took way too long, due to work going nuts.
I wanted to run my converted 240V breaker box by you; I Combined the Hot connections with a jumper, and disconnected (and labeled) all the 240V Breakers except the water Heater. I've been told by enough people I can run the 240V heating element on 120 (running at 1/4 the wattage) That I'm comfortable with that for the time being. I'll batch heat for 1 1/2 -2 hours during the day and see how that works for a while.
The water heater is a 30 gallon 3500 watt heater, so we're looking at it drawing around 900watts, I don't know that it will fully heat in 2 hours, but I'll also conserve a bit more, just installed a .5 gpm shower head. I'll try to keep the water somewhat warm before it heats the water.
This appears to be an original hot water heater to the 'Tin Can' (Mobile home) so guessing a 2000 model. I has somewhat thin wires (I can't read a gauge) going to the Breaker box 16 gauge or 14 gauge at best. The white wire appear somewhat discolored.
Questions are do I just run the white wire (they didn't mark it as a hot wire!) to the neutral bonded wires? As it is in a bonded pair of breakers, I would guess I can just use the breaker as is?
Photos of my newly converted Breaker....
Attachment not found.
In the second photo you can see the discolored white of the water heater coming down on the left.
I guess I should ask if they make 4/0 wire nuts of caps of some type? Hope no one goes nuts on my taping off the old incoming wires, they are disconnected at the pole!
Home system 4000 watt (Evergreen) array standing, with 2 Midnite Classic Lites,  Midnite E-panel, Magnum MS4024, Prosine 1800(now backup) and Exeltech 1100(former backup...lol), 660 ah 24v Forklift battery(now 10 years old). Off grid for 20 years (if I include 8 months on a bicycle).
- Assorted other systems, pieces and to many panels in the closet to not do more projects.