4's a crowd or any secrets to chasing wires through conduit?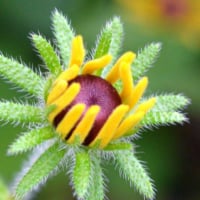 Photowhit
Solar Expert
Posts: 5,989
✭✭✭✭✭
Well I'm wiring things up on my new array, and went to the cabin to bring over the scraps of wire I've been saving, I have enough #4 thhn to do my shortish 12-15 foot run from combiner box to power center, but it's been around for a while (10 years) and I don't think it's a flexable as it once was, or I'm weaker, likely.
The trick is I was thinking I had enough #6 to do the job, so I purchased 1" conduit, but I can't do more than a single run (4000 watt array feeding 2 classics) The run will have 3 45 degree turns and I think I'll be able to dry fit then cement it with the 4 #4's, but it won't be much fun. Also I think the classics are only setup with lugs for #6 wire, is there any harm in just trimming out a few strands? I do this with 7? strand #10 wire when crimping on MC4 connectors, seams like I only get one side to encircle the wire if I don't (I just clip one wire stran).
I did check code and 1" is OK for 4 - #4 and since there will be a tiny voltage drop, I doubt I'd need to derate, but have no worries at this point as I will max out at
@35
amps @ 58 volts, currently.
Home system 4000 watt (Evergreen) array standing, with 2 Midnite Classic Lites,  Midnite E-panel, Magnum MS4024, Prosine 1800(now backup) and Exeltech 1100(former backup...lol), 660 ah 24v Forklift battery(now 10 years old). Off grid for 20 years (if I include 8 months on a bicycle).
- Assorted other systems, pieces and to many panels in the closet to not do more projects.