Midnite Solar Rosie HF Inverter 27kW Surge Test
onanparts
Registered Users
Posts: 4
✭
Last May I posted a video here of a Rosie powering a pair of portable air compressors. Have an updated video!
I did a 27kW surge test on the Midnite Solar Rosie 6.8kW rated High Frequency Inverter today. COLD START! 12kW of incandescent lights and four portable air compressors. The pumps have a total surge of 15kW and running watts around 7.5kW. Inverter DC input breaker was off. The loads were all switched on, then the Inverter was switched on. The Rosie didn't even flinch! 27kW cold start surge on a High Frequency Inverter! Running watts load was about 16kW. Typical HF Inverters have crappy surge capacity. Not the Rosie! Next week I'll be adding more loads and try to find her upper surge limit. 
 Robin, Midnites President, has told me to try and break their new inverters. I keep trying, but so far not much luck. I did this video, then repeated the surge tests about 10-15 more times over about hour or so, she survived!.....Stay Tuned!
Sorry about the unsteady camera, had been on my feet 14+ hours and tired.....:)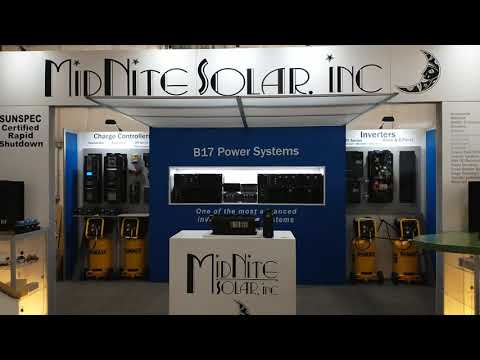 https://www.youtube.com/watch?v=h0YE-2cVWBU