Off Grid - System setup - Radian GS8048, 25kw generator, two(2) Bergey 7.5kw turbines 48V setup
PowerWaze
Registered Users
Posts: 11
✭✭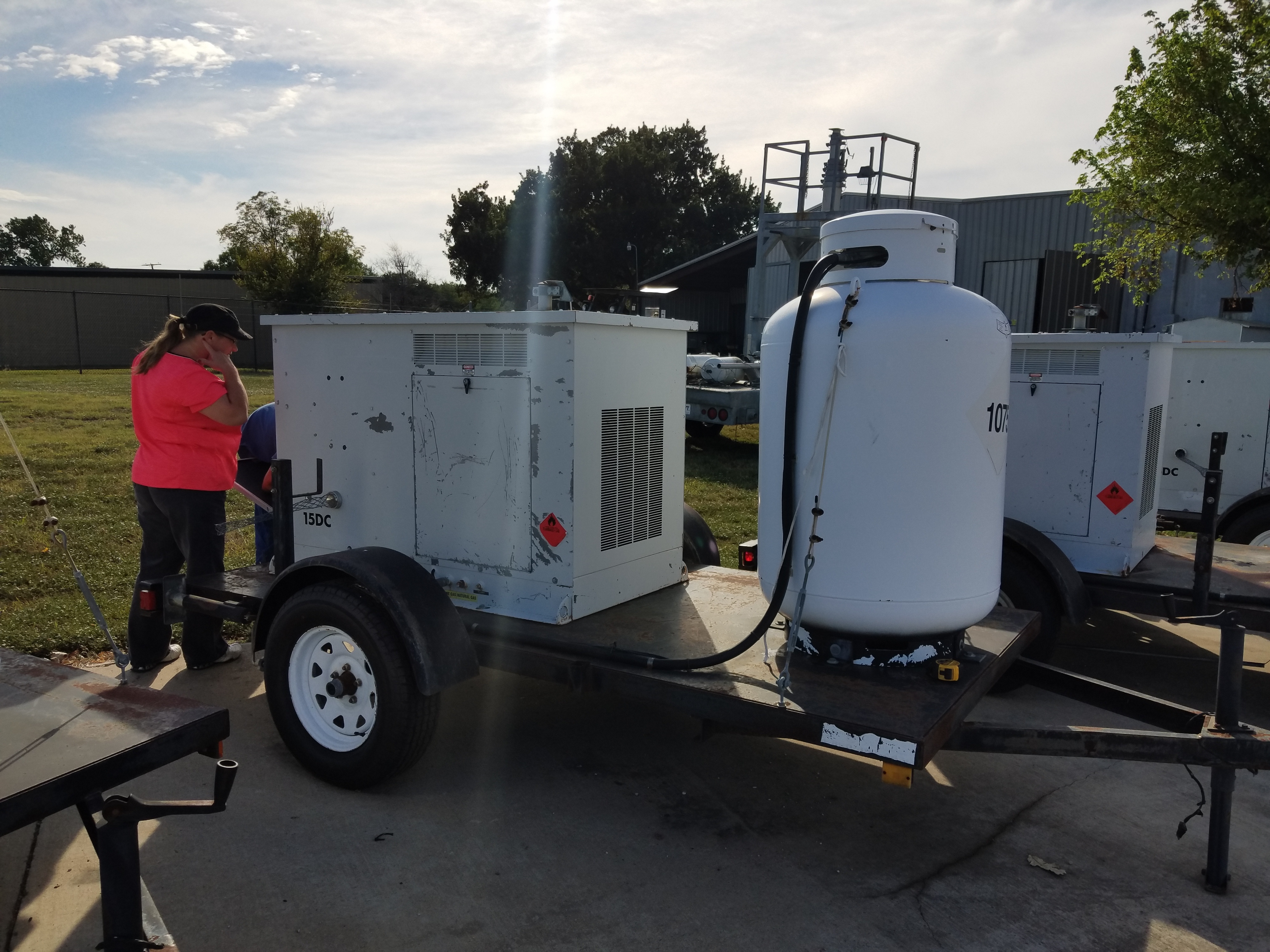 I started this journey four months ago as we have purchased 30 acres and i have done countless hours of research and feel i have made some good choices on equipment.  There are city services at the road, but the cost to get them back to our build site was significant which further pushed me toward the off grid solution.  We have put in a septic system, well,roof, lake water collection system and off-grid power source.  I can not find anyone that is seasoned in the renewable industry in my area that can check over the components i have purchased and make the final hookups only electricians so i am trying to do this on my own.
The Load:
For now the load we will have is a 50AMP travel trailer that pulls 1500kwh during the peek summer months here in the Dallas Area.
We are building a "Barndominum" that will be very energy efficient with spray foam and we will heat with wood during the winter months. We will be staying in the Trailer until the building is done.  If we have guest i will want to run both structures and need to be able to handle the loads for both of them.  We also have a 1000 gallon propane tank on site to supply gas to the stove, clothes dryer, on demand water heater etc. in the future building. We will also have septic pumps, well pumps and water pumps that will take loads from time to time.
Equimpment:
I scored two Bergey 7.5kw turbines with 100ft towers off craigslist still on pallets, CHEEP. I just received my Outback Radian FPR - 8048
so i have 8000w of inverter power coming out of this awesome setup.  It inlcudes two 80amp charge controllers that will be used for Solar down the road. This is easily stackable so i can add to it if I find the loads are too much and the generator is kicking on too much.  I recently found a 25kw propane powered generator that i can use to take on additional loads and charge the battery bank to capacity.  My goal is to used this as little as possible and in the beginning for a fail safe to make sure we have power.
My questions are:
I am looking for batteries now. I have found used two year old UPS12-490MR batteries at 12v 139.2 AH rating ($80each).  The same person has 2011 Sprinter S12V500F 12v 135ah($45each).  I purchased the ACT Chrome battery tester  
https://www.amazon.com/CHROME-Intelligent-Battery-ACT-Meters/dp/B00RDFLHTI/ref=sr_1_1?ie=UTF8&qid=1476283336&sr=8-1&keywords=act+battery+tester
that will give you an accurate AH rating for the battery.  If it is charged and the AH are less than 65% of the rating they state that the battery needs to be replaced.  I used 
https://www.altestore.com/store/calculators/off_grid_calculator/
to calculate the size of the battery set and it is telling me that i need approx. 5000ah at 48v.  WOW... that is alot of batteries.
Do i need this much with having the Generator?
Would you recommend used batteries if they test fine?
Is the Generator too big?  What is the most power that will be sent to the battery bank when the loads are low and the extra power is 
going to the battery bank.
What am i missing?  What problems do you foresee?
Thanks,
Robb
Tagged: