Thoughts on this wireless generator for an auto start diesel setup using Outback two wire?
mattg
Registered Users
Posts: 17
✭✭
I'm looking for a way to integrate a small diesel generator into my off grid system that I can control using the simple two wire generator interface in the Outback VFX inverters.
All the solutions I've seen so far for working with lower end generators would require the addition of extra hardware and I want to avoid that complexity.
I came across this wireless remote controlled diesel generator: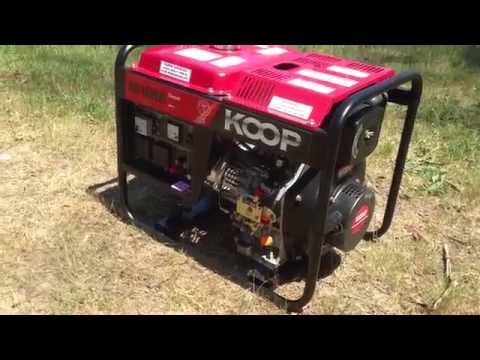 http://www.powercare.com.au/product/koop-diesel-generator-3kva-with-remote-control-start/
I'm an electronics guy so I'm expecting that hacking this to be controlled via a wire that is simply going high/low shouldn't present any great difficulty, seeing as it's just a simple button press on the remote that gets everything started.
Thoughts?
And any other similar products anyone is aware of?
[Gas or propane are not an option for me. And I don't expect to be needing to fire this up often, so neither is a more expensive generator. This will be used in New Zealand, so the 240V only output from this generator is not a problem].
Tagged: