My electric lawn mower two 12V SLA 20AH batteries died what is the best replacement?????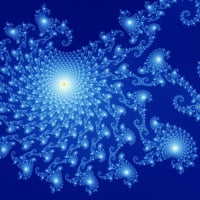 rollandelliott
Solar Expert
Posts: 834
✭✭
I bought a homelite mower about a year ago
http://www.homedepot.com/p/Homelite-20-in-Electric-Lawn-Mower-UT13124/202050696#.UengAm3AFOQ
Attachment not found.
Basically it runs off of two 12V 20AH SLA batteries that weight about 30 pounds together wired in series.
It is charged with this
Attachment not found.
The batteries died after about a year of use. I'll call them on Monday and see if they are still underwarranty.
Let's assume they are not.
What is the best 24V battery to replace them with? What is the best charger to use?
And I should note it needs to be idiot proof because I am letting my renters use it to mow the grass on a 1/4 acre lot. I'd guestimate that the grass that needs to be cut is probably 1/8th acre or less.
When the mower was working, it would take two charges to cut the lawn. One to cut the front, then it would charge overnite and then the next day to cut the front, so a more powerfull battery woudl be good.
I thought about buying two 12V lawn/tractor type batteries and hooking them up in series.
The lawn gets mowed about once a week from May to October. November to February is dormant.
Or maybe I should just scrap it and buy a gas mower?
I've already killed 3 gas mowers. They tend to last about 2 years before they won't start. My renters don't take care of them and clean the filter, put fuel stabilizer in it, etc. that is why I switched to the electric one.
thanks for advice.