Midnite Classic CC only going thru One Charge Cycle per Day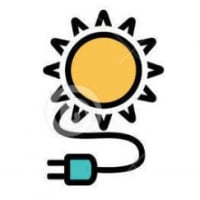 MrM1
Registered Users
Posts: 487
✭✭✭✭
Perhaps this is what it is supposed to do, but my Midnite Classic 150 will only go thru one charge cycle a day. 

I changed my load needs so that I am almost not using an power at night and the batteries only see about a 3-5% discharge all night.  I used to discharge down to about 60-70% every night,  now its no more than 94%+ nightly.  (I am off grid by day / on grid at night unless power outage)

I never recalled this to be an issue when it took most of the day to recharge,   but now,  I am fully charged by 10am each day.

Here is the problem.  if the sun comes up and it is sunny, I am charged by 10am.  I go off grid at 9am.  System is in Float by 10am or at the latest 11am   But if clouds roll in at noon I start using more battery because the solar array cannot keep up with loads.  This may discharge me down to about 80% sometimes more.  BUT ... the Classic never goes back into a charge cycle,  it just stays in Float.  If the sun comes back out at 3, there would be enough sunlight to recharge,  but not if the system only stays in Float at 27.9v (yes I have float set too hi for a 24v system for this reason)

I can force an Absorb charge,  but don't really want to have to think about this.   Is this Normal for a Classic to only have 1 charge cycle in a day?   Is there a way to get it to start a 2nd charge cycle automatically if the batteries need it?    I have the Classic Rebulk setting set to - 8 and the days between bulk set to - 0.

Maybe this is typical behavior, but I do not know because I've changed the way I use the system.

REC TwinPeak 2 285W 3S-3P 2.6kW-STC / 1.9kW-NMOT Array / MN Solar Classic 150 / 2017 Conext SW 4024 Inverter latest firmware / OB PSX-240 Autotransfomer for load balancing / Trojan L16H-AC 435Ah bank 4S connected to Inverter with 7' of 4/0 cable / 24 volt system / Grid-Assist or Backup Solar Generator System Powering 3200Whs Daily / System went Online Oct 2017 /
System, Pics and Discussion