Using a Square D QO Load Center for Combiner Box... pics and video..

ywhic
Solar Expert
Posts: 612
✭✭
I did this for people who are new to solar and may be on a budget.. this case is indoor rated.. they do make a 3R rated version of this case.. wire used is 10AWG (to represent the solar panel wire) and 8AWG going to my charge controller.. The box was $20.. the outdoor box is $36 at MillsFleetFarm, HD, or Lowes..
QO breakers are rated for up to 48 VDC.. do not however try to use this in/with a 48 VDC rated panel..
You can use this with 12v (17vdc usually) or 24v (30 and 37vdc) panels.. again do not exceed 48VDC..
You can series up to 2 of 12v panels (totals to 35vdc usually), or with singles of the 24vdc panels in parallel..
Heres the basic QO612L100 box..
Connect the backbone HOT/LOAD lugs so all the breakers will be combined.. (important to use 8AWG or heavier wire)
I used 8AWG wire from HD (rated to about 70 amps).. I only need 60 amps..
I went above with this 'connector' wire, some people go below with this wire..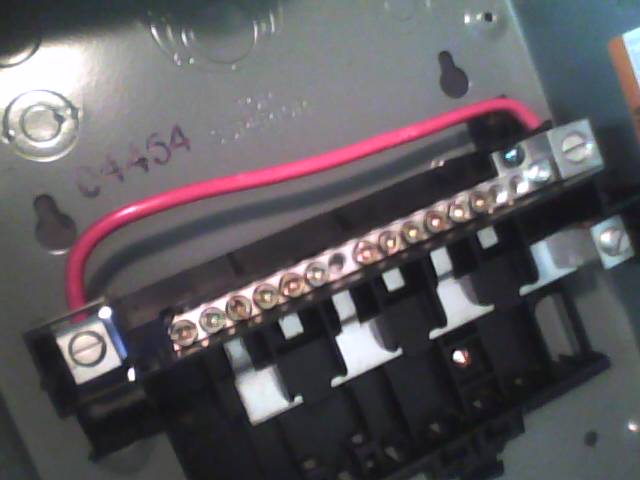 We will be using the built-in neutral bussbar as our NEGATIVE/GROUND bar.. Its insulated from the case and LOAD.
At this time
REMOVE the little green screw that may be installed in the neutral busbar.. that goes thru the isolation plastic and into the metal casing.. this may/may not cause a shock from the NEGATIVE side of your solar PV array.. takes about 2 turns to remove.. this screw is used for ground and neutral bonding 110V AC applications.. which were NOT doing..